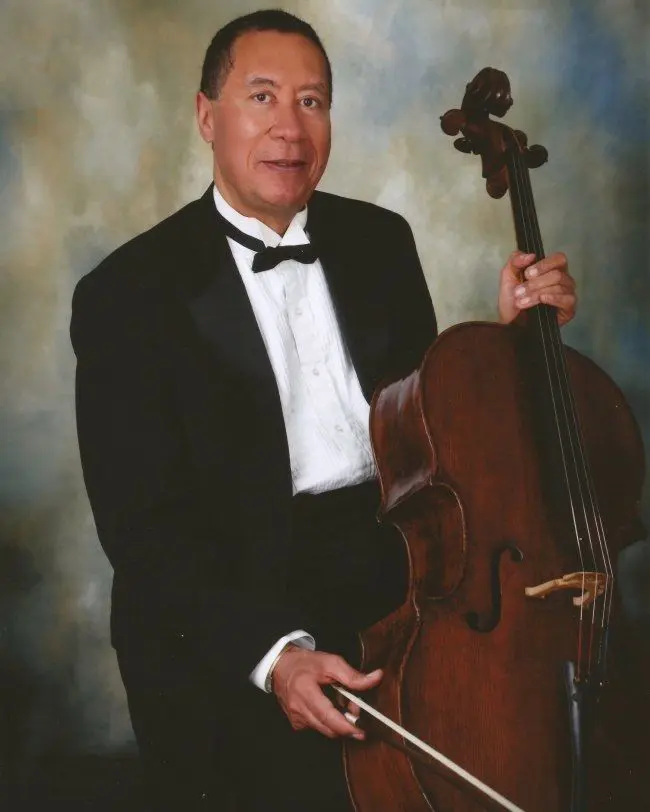 He began playing the cello at age 3 and the piano at age 5. He started appearances as cello soloist at age 9. At age 13 he won 1 st prize out of 1200 contestants in Chicago's Lyon and Healy music competition broadcast on WTTW television, performing the Boccherini Cello Concerto in B flat major. Solo appearances were made throughout the Midwest that won him critical acclaim, and made it clear he would have a career in music. (See newspaper reviews).
Cello teachers included his father, Dr Earl W. Madison, Supervisor of instrumental music in Chicago District 20, with whom he studied cello, music theory, and conducting. Among his other teachers were Hans Hess, Karl Fruh, his principal teacher, Frank Miller with whom he studied orchestral music and Leonard Rose.
He was in the chamber music class of Paul Stassevitch at DePaul University in Chicago and 1 st . cello of its symphony orchestra under his direction at age 13. He also was the 1 st cello of the Youth Orchestra of Chicago under Dudley Powers; the Congress of Strings at East Lansing Michigan; and the Civic Orchestra of Chicago, the training orchestra of the Chicago Symphony, under conductor, John Weicher.
He studied piano with Verna Trine at the American Conservatory of Music; Felix Ganz and Goldie Golub at Chicago Musical College.